Cedar Creek Grist MillLeaves are changing colors and the salmon are running upstream which means it is Autumn at the Cedar Grist Mill in Washington State. The working grist mill makes flour, corn meal and even apple cider. This Natural Historic Landmark was restored in 1980 and still run today by volunteers. The mill was originally built in 1876 and changed hands several times before falling in bad disrepair in the 1960's. Today the Cedar Grist Mill is the oldest building in Washington State that is still doing what it was designed to do.
50 Shades of Fall: The Anticipation
by Mark Kiver
Ohhh, my favorite time of the year is so close. I can start to smell it in the air as the weather changes. Mornings become cool and crisp with a fresh scent and just a hint of chlorophyll as it starts to disappear from the leaves. While this signals the change of seasons, it is much more to me. Something starts to overcome me as I get giddy. Yes, the romance of autumn has begun.
I start to envision forests of multicolored trees, and I can hear and feel the crisp leaves under my feet. Waterfalls surrounded by shades of yellow, green and red. There is just something about fall that gets me going. Now the pursuit and courtship of this amazing season is in full swing.
Months and sometimes years in advance I research some of the best spots to visit. I start to scour the internet for fall color maps. I visit forums to find out what fellow leaf-peepers have discovered and I check web cams to monitor the color change. It becomes an obsession that is the only thing I can think about at times.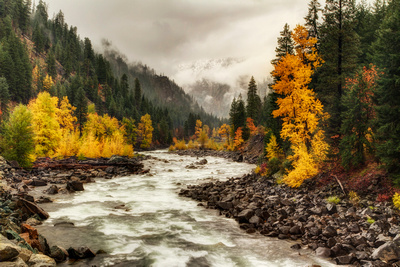 Flowing Through AutumnThe Wenachee River flows through Tumwater Canyon in Washington State. Just outside of Leavenworth in Washington State, trees and bushes explode with autumn color. Low clouds block any chance of the sun peaking through and drop rain on the canyon floor while snow falls near the peaks. A true fall day with perfect temeperatures, this area is full a beauty. It is only a matter of time when the colors leave only to be replaces with a blanket of snow and different type of beauty fills the canyon.
There is so much beauty to be found in this, my favorite season, I get desperate and try to capture as much as I can before it is gone. Autumn is much more than just changing leaves for me. It truly is a wonderful time with so much to offer. Through this series I would like to share my experiences of the fall splendor.
For now, I am filled with anticipation for what nature will bring in the coming weeks. Meanwhile, I will just tease you with some of my images from past escapades as these are what I have to help fill the void until autumn fully arrives. Maybe they will stir and evoke some of the same emotions that I have, in you.
All my images are available for purchase in a variety of print types and home décor products at either of the following sites. Please feel free to contact me with any questions.
Oxbow Fall reflectionA calm Autumn morning in Grand Teton National Park, Mount Moran surounded by fall colors reflects in the Oxbow bend.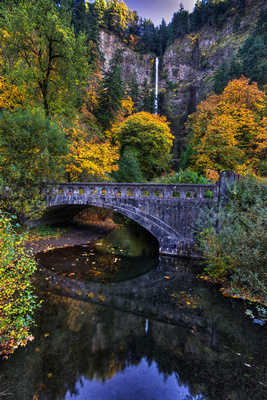 Multnomah From AfarMost images of Multnomah Falls are from the common view points. This is from right off the path from the parkinglot. It includes several elements that show the character and history of the area. The beautiful top of the falls are surrounded by autumn color. The creek that drains from the falls runs under a bridge for the historic Columbia Gorge Highway.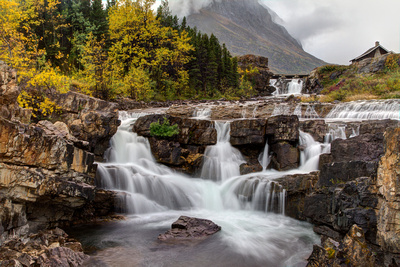 Swiftcurrent Falls in Autumnlooking up Swiftcurrent Falls on a overcast autumn day
Please feel free to leave comments. I also encourage you to join my email list and visit and follow me on Facebook and Twitter where I not only post new work but sale info and discount codes.
http://1-mark-kiver.artistwebsites.com/index.html?tab=galleries
http://mkiverphotography.zenfolio.com/